Close this Window to return to topics.
---
My Mothers Walk.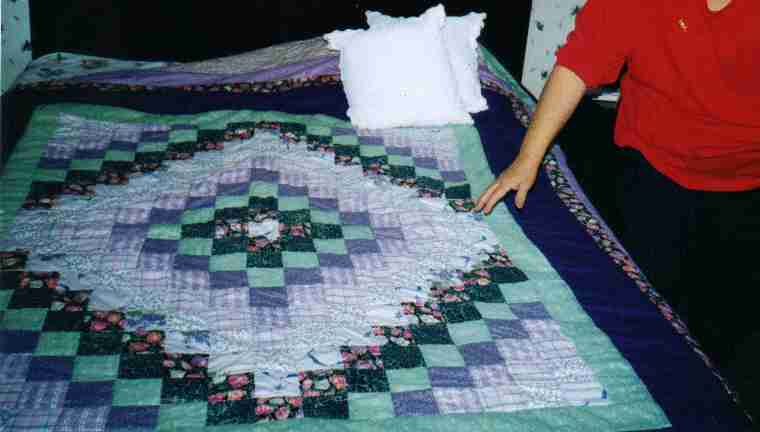 This is a quilt I did in the fall of 1998. It was a gift for my mother. Its pattern is called " a trip around the world" I call this one my mothers walk. I have made several quilts over the past few years, I always give them as gifts to very special people in my life. Patty Smith(pattyisreal)
Rate this work Click Here.
---
Do you have a hand crafted item you would like to show off or maybe even sell? Then E-mail me the details along with a picture and I will place your work on this site for free.
Place your own link here automatically. After placing your link please place a link to my site on yours. You may use the banner at the bottom of this page if you wish or just add a text link. Linking to my site will ensure that your link stays here.
If you would like to receive updates please sign my Guestbook or E-mail me. Thank you.
Sign My Guestbook
View My Guestbook
You can use this banner if you would like or a text link. Just link it to http://chaptermkr.tripod.com